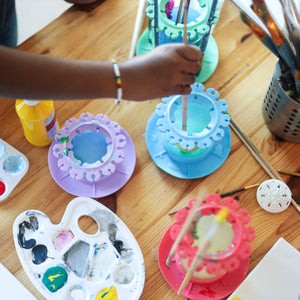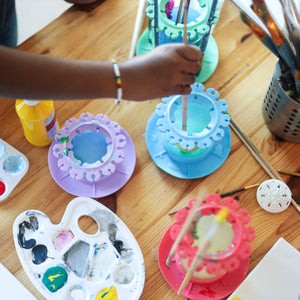 FREE SHIPPING ON ALL ORDERS $50+
Our patented silicone nubs on the base allows for paint to be easily extracted from your brushes
in seconds! Which eliminates damaging habits, while extending the lifespan of your
brushes—saving you time and money.
Get Creative
Kids Love Paint Puck
From tackling big paint messes to organizing their favorite brushes. Using Paint Pucks and Rinsing Cups helps keep their brushes clean and art spaces neat.
Shop this ⟶
Oil Painting?
Use our Mini Puck.
Small, but mighty. Our Mini Puck expands to a regular size in mineral solvents and turpentine.
Shop Mini Puck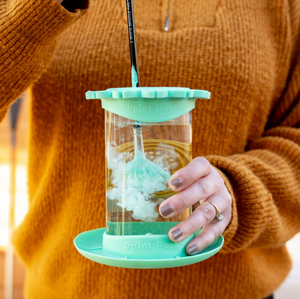 Rinse Cup.
Now dreadful memories of crusty tips and big messes can be neatly pucked away and forgotten about!
Shop Rinse Cup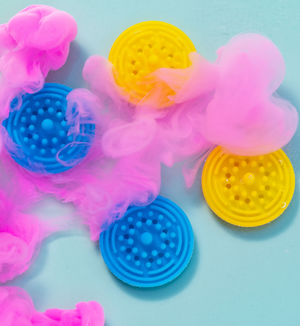 Puck.
Make pucking as funky or formed as the art you paint. In a variety of colors, you can puck your way!
Shop Puck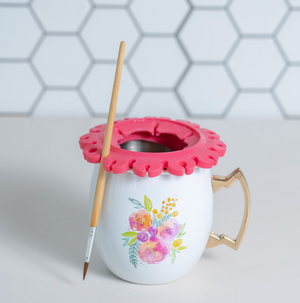 Collar.
The Universal Squeegee Collar is perfect for mixing up the style of your Paint Puck, or good for backups.
SHOP Collar
Don't take our word for it.
You have been incredibly amazing and kind with your reviews! Here are some of our recent ones. Thank you all so much. We could not do it without you.